How to choose an electric scooter that suits you? Just remember these 5 points
Battery

The battery pack is the energy source of the scooter, and its capacity and stability are very important. At present, mainstream manufacturers are basically using 18650 lithium battery packs. Generally, batteries are divided into domestic and imported brands. Domestic batteries generally have CE certification and 3C certification, but most of them have not passed UL certification. As a leading brand in the industry, TOMOLOO's products have passed UL standards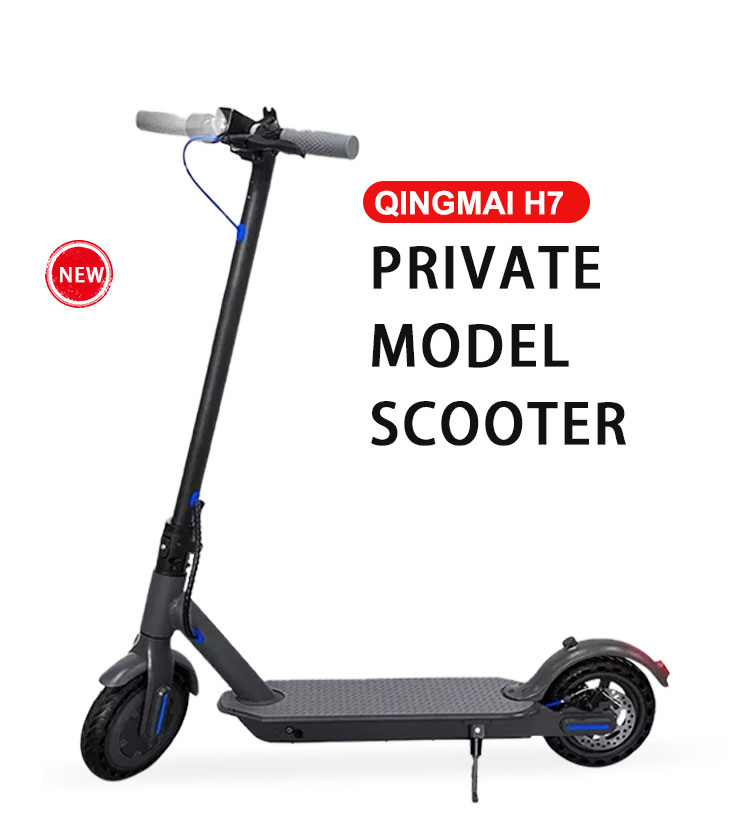 Motor performance

The motor is equivalent to the heart of the scooter-power output; the power of the motor directly affects the speed and fluency, the greater the power, the stronger the speed and power of the scooter, 350W permanent magnet DC brushless motor, rated speed 550rpm, maximum torque 15Nm , A strong climb up to 20%, whether it is an asphalt road or a muddy country road, this kind of power configuration can make people feel comfortable.

Recharge mileage

Endurance has always been the focus of everyone's attention. Now the cruising range of scooters on the market is basically about 20KM; it is suitable for short commuting or entertainment every day. You can choose a scooter with suitable performance according to your needs and considering the actual situation.
Brake system
At present, most electric scooters adopt front and rear brake configurations. On the basis of the front brake as the main brake component, the rear wheel foot brake is added for emergency braking, which can effectively improve driving safety.


In addition, the type of scooter tires will also affect the driving experience. At present, most of the tires on the market are solid tires or pneumatic tires. The former is more durable but affects the driving experience, and the latter has a better driving experience but has a risk of puncture.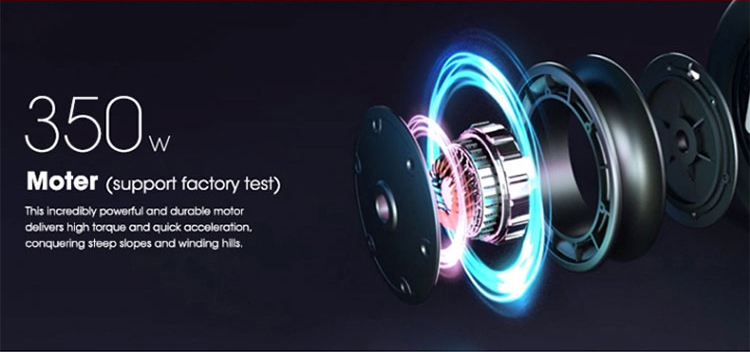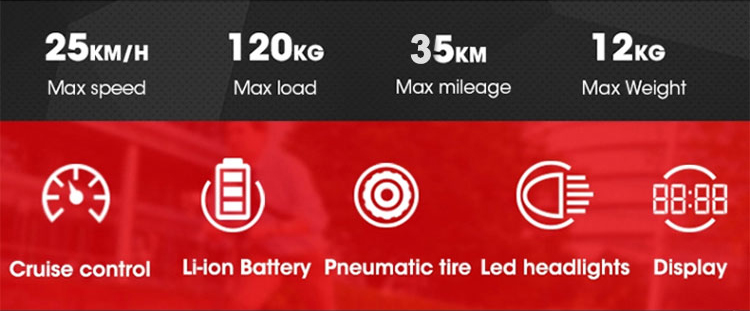 Portable Folding Design
One-step folding system for easy portability. H7 QMWHEEL electric scooter can be folded with ease in mere 3 seconds. Carry it on public transportation, store it in your car and any destination you desire effortlessly. [Safe & Comfortable Riding] - the mechanical and electrical Anti-Lock braking system ensure braking safety.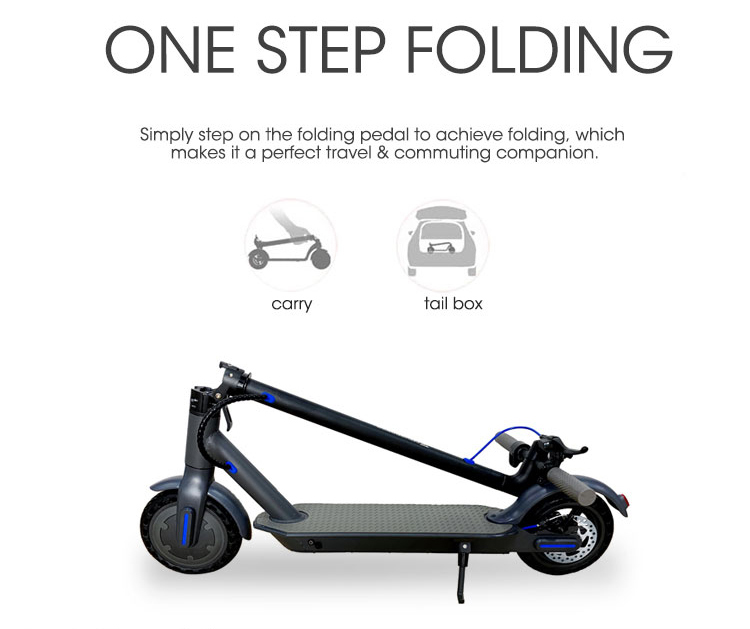 Display Features
With the LED display, bluetooth capabilities, cruise control, select riding modes and mobile app connectivity for additional security, firmware updates and more. Built-in charger, only use one cord for fast charging. The control panel will display current speed, current gear, current trip mileage and current battery level.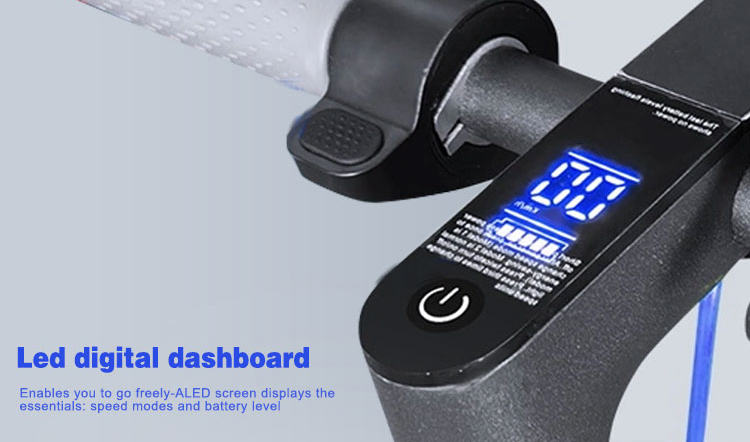 Distance Range
With 6ah/7.5ah/10ah battery for your choice , Reach incredible distance of 15-35km with per fully month under certain conditions on a single trip. Head out to class, work or grab a coffee downtown. Fully recharge the battery in just 3-4 hours. Quickly get back out on the road to your next destination.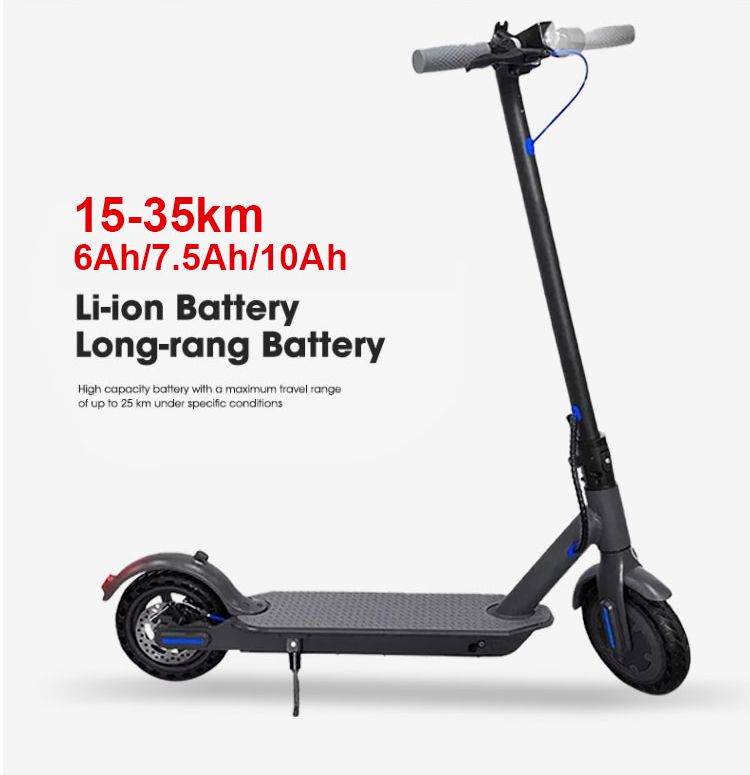 Safety and Comfort
Ride longs periods of time comfortably and safe with 8.5" anti-slip solid rubber tires. Equipped with a safe brake system. Simply press the hand brake to activate the mechanical disc brake located in the rear wheel. Safely ride at night with the assistance of side reflectors and a flashing back light when breaking.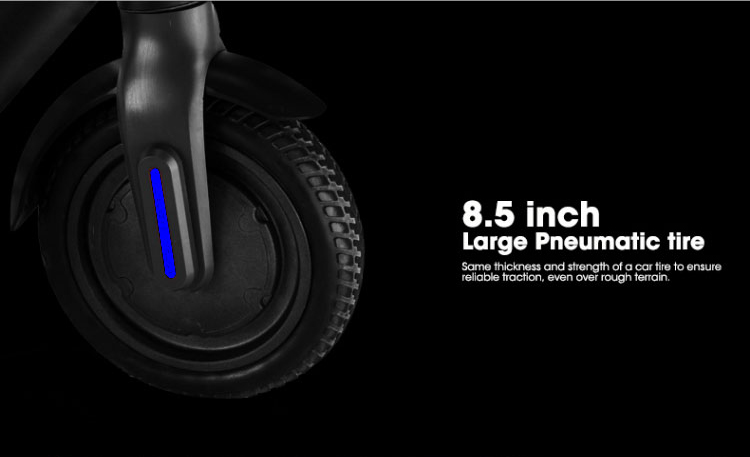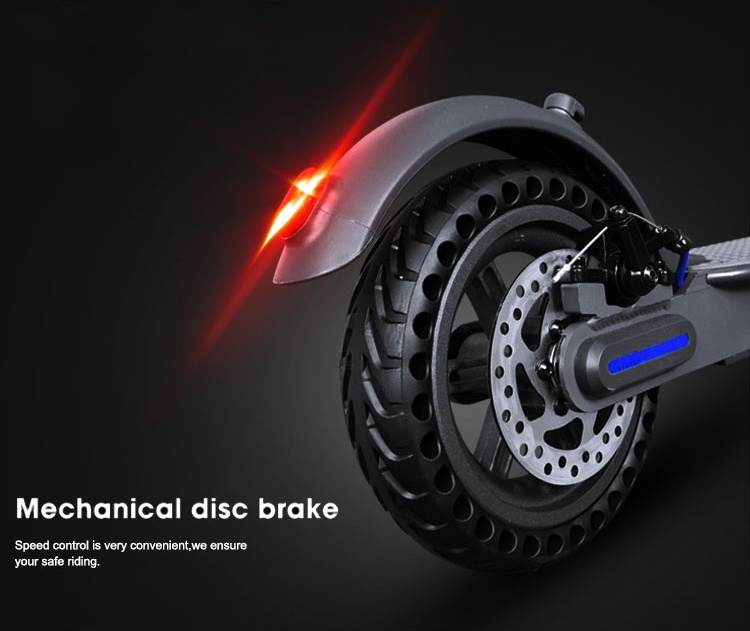 Specification:
H7 Model

Max Speed

25Km/h (30km/h for choice)

Distance

18-35Km

Material

Aluminium alloy

Wheel Size

8.5 inch honey comb tire

Battery voltage

36V

Battery capacity

6ah/7.5ah/10ah Lithium Battery

Driving modes




Electric 10km/h,20km/h,25km/h(30km/h);

Cruising;




Power

350W

Max Load

120 Kg

Max Height

130-200 Cm

Weight

15.6KG

Folded size

1140*430*490mm

Unfolded size

1090*430*1140mm

Carton Size

1120*153*580mm
WHY WE CHOOSE ELECTRIC SCOOTER AS COMMUTER TOOL?
Electric scooters take up a small space and can travel freely in every corner of the city. The cost of electric scooters is lower than that of cars. Compared with bicycles, electric scooters are lighter and faster, and can adapt to the complex terrain of the city. They are a popular transportation option for low-income people in the city.
Looking for ideal Kids Scooter 3 Wheel Manufacturer & supplier ? We have a wide selection at great prices to help you get creative. All the Aovo Electric Scooter from Europe are quality guaranteed. We are China Origin Factory of Kids Scooter 2 Wheel. If you have any question, please feel free to contact us.