Electric Balance Scooter is also called somatosensory vehicle and thinking vehicle. It represents technology and fashion. It has many benefits, such as fashion and leisure, balance exercise, transportation, environmental protection and low carbon, etc., especially for people who are prone to congestion on commuting. , The balance car is said to be able to solve the embarrassment of the last mile and make people travel more convenient.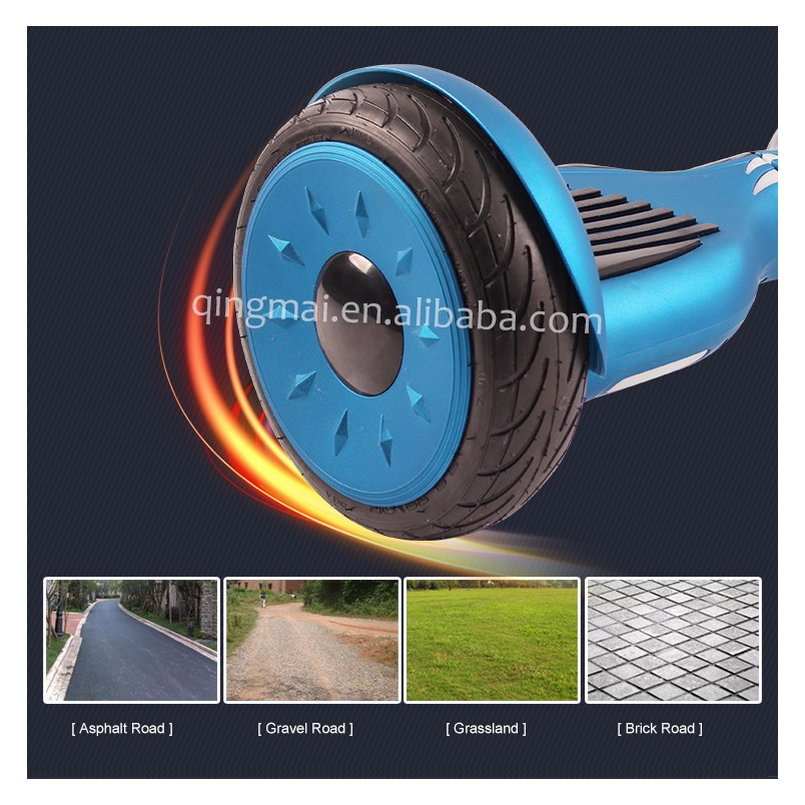 Nowadays, young people are pursuing unconventionalism. Naturally, they regard the trendy thing of Electric Balance Bike as a new "toy". Many of them will gather in a small car club to show off their own cars and attractive appearance. , Cool dress is a topic of discussion. Go out to brush the street together, show special effects, and brighten up everyone in the square. Those who die will even advertise how fast their car is and move instantaneously on the road. This kind of people will choose a car with a good-looking appearance. At this time, the value of the electric balance car is mainly reflected in the cool appearance.
Its compactness and portability make it a means of transportation in certain occasions. At the same time, the electric drive of the electric unicycle gives it the mission of green transportation. Its widespread popularity is important for the construction of civilized cities and the improvement of the living environment. significance. If you drive a private car every time for short-distance trips such as commuting to get off work, shopping, and walking around, it will not only consume fuel and pollute the environment, but also frequently encounter various traffic jams, which will delay a lot of time. Electric balance bikes save consumers a lot of fuel costs and time. If you want to go to the vegetable market a few blocks away to buy groceries, and it was too far and tired in the past, are the following two very wise?